Sometimes I get really into a season of the bachelor/bachelorette, and sometimes I don't. The last season I meticulously followed was Ashley/JP--AND WOW, WASN'T THAT LIFE CHANGING?????
BEST COUPLE EVER.
I see myself growing obsessive over the bachelor in this season with our dear friend, Mr. Sean Lowe. In this first episode, we learned that MTV Real World just can't accept everyone, and the left over try outs from there end up on the bachelor. Let's review 26 trannies that will battle to the death to call Sean their own.
BRING ON THE ASHLEYS
1. Ashley P.: FIFTY SHADES OF TRAINWRECK
This girl is a FREEEEEEEEEEAK. She took a stand for every single, desperate, insecure girl out there by bringing up 50 shades of grey in the first 30 seconds of meeting sweet southern boy Sean. SHE PULLED A FREAKING TIE OUT OF HER DRESS. Later on, she gets tranny girl trashed, and finds it necessary to interrupt Sean's one-on-one time with some other girl, by BOOTY DANCING IN FRONT OF THE CAMERA. Later on, SHE IS LAYING ON THE FLOOR. While I'm dying to party with her on the weekends, I just didn't see her as the one for Seany. And neither did he. Sorry, Ash P. but you're not only more single and desperate than you were before, but now you've scared away national television viewers.
2. AshLee F.: O.M.G. O.C.D.
This girl was adopted and went through like 280 foster homes, and I honestly cannot even fathom how hard that must have been/what she's been through. Her occupation is a "professional organizer" which makes complete sense because organizing gives her a sense of control. Something she hasn't had all her life. That concludes this segment of Dr. Phil.
3. Ashley H.: SHENEEQUA GHETTO BARBIE F@BULOUZ
She was ghetto barbie to the MAX. LEVEL 10 ON THE GHETTO FAB SCALE. While I think she is ideal for the world of reality TV, she just found herself on the wrong show. Homegurl needs to be on Real Housewives of Atlanta or NBA Wives.
4. Brooke: BRANDY WITH A SHIRLEY TEMPLE WIG
I mean, she literally looks like the singer Brandy with a red shirley temple wig.
5. Jackie: ADORBZ AND A HALF
This redhead is just the most precious lil thaaanng! While I probably would NOT have done the whole lipstick-cheek-kiss thing, she did end up getting a rose, so whatever works...
6. Kellie: YOU ARE NOT KELLY PICKLER
First of all, this girl is so orange and white, it makes me crave a pumpkin cream cheese roll. Secondly, this Nashville bumpkin thinks she is Kelly Pickler, or a character ON the show Nashville. She serenaded (and ultimately scared the sh*t out of) southern boy Sean. JUST BECAUSE HE'S FROM TEXAS AND THUS, IS LIKELY TO ONLY LISTEN TO COUNTRY MUSIC, DOESN'T MEAN HE WANTS FRONT ROW TICKETS TO THE MOST EMBARRASSING CONCERT YOU'LL EVER PERFORM. PACK YOUR BAGS, NASHVILLE.
it did make me a little sad when she was in hysterics crying when she didn't get a rose. "What did he see in other girls that he didn't see in me??????" Well... probably silence.
7. Kristy: SHE IS "MODEL" PRETTY
This cheeser is high on herself because she's a model. What most people don't know, is she's a male model with a wig AMMIRITE/???????/????//????
8. Lacey: THE MOST ORIGINAL PERSON EVER
"Hi, my name is Lacey... I made you this sweater.. ... from my tears." and then she handed him a HEART SHAPED--YOU GUESSED IT: PIECE OF LACE. WHY??? YOU GUESSED IT: HER NAME IS LACEY. LACE--LACEY--LACE--LACEY. .....................I SEE SOMEONE WENT FOR THE "UNPREDICTABLE APPEAL" TONIGHT.
Lacy looks like she jumped out of a season of Laguna Beach prom night. And she's from CA so it makes sense. Is she friends with LC??? Is she a Kappa like Lo??? Does she hate Kristin and Heidi too????? I can hear the Hillary Duff music now...
9. Lesley: LESLEY IS AN ASSMAN
In the first 28 seconds of meeting Sean, our dear friend Lesley begins a "football play" with him, in a crude sneaky attempt to "check out his ass," as she admitted afterwards (she played quaterback, he played center). I find that to be on the aggressive side, but it did get her a rose. . . . . . . . .
10. Robyn: GIVING WOMEN ALL OVER THE NATION SELF-CONFIDENCE
I almost cried laughing so hard at her entrance. If you missed it, just know that this trainwreck attempted to do backbends all the way to Sean, and FELL after her first one. SHE FELL OUT OF A BACKBEND. IN AN EVENING GOWN. FELL. Like... what possesses someone to come out of a limo like that anyway???? DID YOU LOSE A BET, ROBYN?????? MORE IMPORTANTLY: WHAT THE HELL IS WRONG WITH YOU, SEAN, FOR GIVING HER A ROSE????? DO YOU WANT TO MARRY A WOMAN WHO WILL BACKBEND/FALL HER WAY DOWN THE ISLE???????? CHECK YOURSELF.
11. Sarah: ANYTHING YOU SAY ABOUT THE ARMLESS GIRL CAN AND WILL BE HELD AGAINST YOU
She got a rose. I do think she is a bad ass though. She is the graphic designer in an ad agency and I just feel like that is saying something. I couldn't do what she does and I have two hands to work photoshop. PROPS.
12. Selma: AS IN SELMA HAYEK
It's really not fair putting an A-list actress in the mix with all these other clowns. Awkward drunk white girls don't hold a candle to the curvy latinas.
13. Tierra: THE BAD GIRL THAT I BET YOU A MILLION DOLLARS SEAN FALLS FOR
The bitch got a rose before saying even 7 words. WHAT IS THAT????????? DID SHE SLIP HIM SOME AMORTENTIA??? #harry potter WHAT GUY FALLS THAT FAST?? I can already tell Sean is about as tough as a marshmallow. He likes the brunettes and he falls harder than teenagers off the Carlsbad train bridge. WHY DIDN'T YOU JUST PROPOSE AND GET IT OVER WITH, SEAN, WE ALL KNOW WHERE THIS IS GOING.
14. Lindsay: "I WISH I WAS MORE SOBER RIGHT NOW"
Lindsay, Lindsay, Lindsay, Lindsay.... OH how you are not done with your college years... You're just looking for the next big party! or should I say RECEPTION. YOU JUST WANT TO HAVE A RECEPTION. which is why you decided it would be a good idea TO SHOW UP IN AN EFFING WEDDING DRESS. do you have friends???? if they said this was a good idea, THEY AREN'T YOUR FRIENDS.
Later, on their one-on-one time, Lindsay Lohan says, "I wish I was more sober.." AND THEN KISSES HIM...... . . . . he quickly cuts off her time and says he has to meet other girls. She then awkwardly talks to the camera about how she has balls, and probably should have worn a normal dress. IT'S OKAY, LI-LO, WE ARE JUST PROUD OF YOU FOR GETTING OUT OF REHAB, AND MAKING YOUR COURT DATE LAST WEEK.
the
end.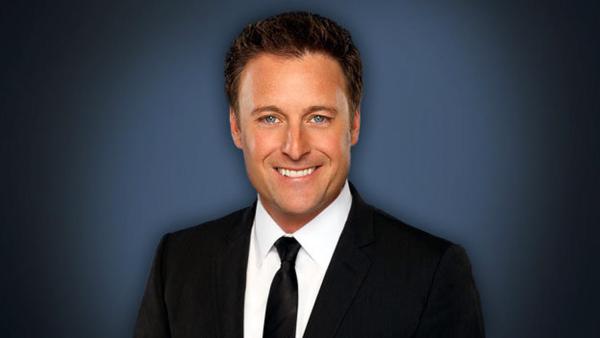 Chris. Always watching.