Oh, PDB. If you haven't heard of this brand, or tried on one of its garments, it's time, honey. It is known as the "bandage" brand. It specializes in bandage skirts, tops, dresses, and sucks you in so much, it puts spanx to shame. I just came across this bandage dress from Urban outfitters.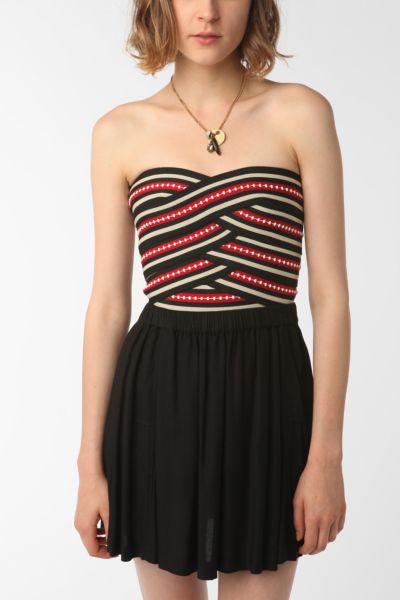 Most of their garments retail at $110-$187 (Although the dresses can range up into the $300s), but I actually found the exact replica of this skirt from Victoria's Secret--their PINK line nonetheless!!! For only about 50 bones. Plus, you can almost always find these skirts on sale via Urban Outfitters.
This is their latest version of the bandage skirt. I think they are cutting us curvier girls some slack with this design...
And don't worry, the celebrities have hit this brand hard. It's been sported by the Olsens, Vanessa Hudgens, Rihanna, Nicole Ritchie, and of course what is a trend without...
The Kardashians!!!!
I personally love the idea of a slim fitting skirt paired with a full-sleeved peasant top. You go
K-Dash Klan!