If you want small changes that upgrade your wardrobe BIG time, then jump on these trend bandwagons. Fool people that you are in fact, a fashionista.
Ahh, the turban.
The inspiration...
The celebrity frenzy...
The one we all wish we could afford...
(Free People, $288)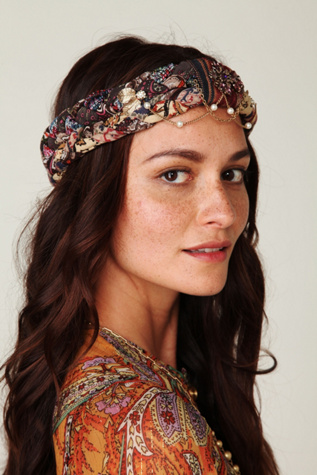 The one we can afford..
There are even more on Forever21's site that are under $5 and just as cute. And I totally get that the idea of wearing a trend that correlates with terrorism is a mildly bizarre concept, but...
It's just too cute.
Jump on the tur-bandwagon, thnx.
There is a slight chance I talk about the same trends over and over, but I promise my fall trend blogging is chomping at the bit. I just feel it necessary to cover all style bases before we slide home-run into a new season.
can you tell i don't watch baseball?
Basically, toss your overused, oversized, square sunnies to the side and embrace a new shape and attitude. Yes, I said attitude.
The lusties... (Dior, $275)
The musties... (Urban, $10)
Sad and yet so meaningful h
ow the picture grows smaller as the
desire for the cheaper pair dwindles....
No this is not an awkward feminine product commercial- this is the NEW THING. Is your skirt above your knee? Lame. Knees are lame. Your knees are lame. Buy a Maxi. Spring was all about sexying up the idea of a maxi skirt/dress by sheering it up. Fall is all about adding that high thigh slit into a non-sheer material maxi. So weather you want it sheer, slitted, or plain-jane, just make it a maxi.
The inspiration....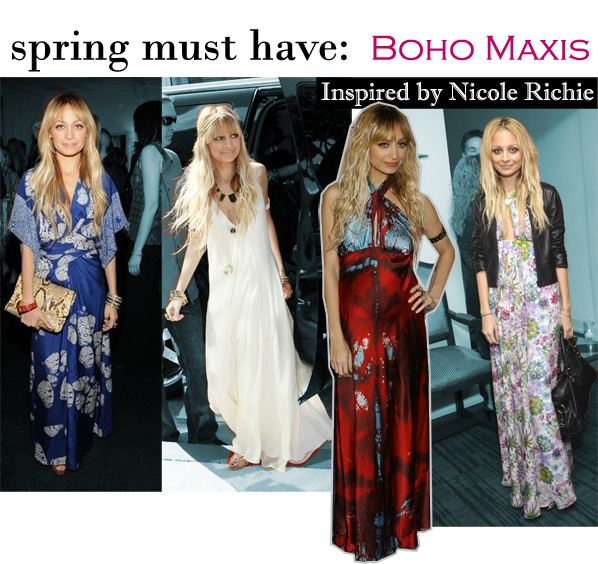 And all I have to say is IF NICOLE RICHIE DOES IT- IT'S COOL.
You don't have to be Steve Urcle to be this cool.
The inspiration...
The celeb craze...
what did i tell you about nicole.
Just be sure to tuck your shirt in your wear a cropped top. Otherwise it completely defeats the purpose, thus putting you back in 2009.
THE FRINGE BINGE
I think I've seen this bag more just around town and on street style blogs than I've seen it in boutiques or magazines. None the less, it is definitely an "IT" bag!
The Inspiration... (our mom's closet from the 70s, let's be real now)
The celeb frenzy...
I'm even totes magoats okay with the 70's inspired head piece. Ahem,
OH-What do you know! Nicole Richie did it! AKA it's gold.
The lustie bag.. (Marc Jacobs, $1,516)
The mustie bag... (Target, $79)
THE BRIGHT PANTS
You're probably reading this and wearing blue jeans... typical. That's where I come in. You need a denim that screams, "I'M SINGLE, HETEROSEXUAL, BUT I CAN PULL IT OFF AND LIGHT THE WORLD WITH MY PANTS," or something to that effect. Let us recap the inspiration...
Haha, I'm kidding.
Or am I....
The celeb buzz...
We have Kim Kardashian's blue J brands in our boutique.... (duh...)
The lustie... (J Brand, $176)
The must-ass... (Forever21, $24.90)
The thing that sells premium denim is its quality, fit, and uncanny ability to last your whole life (assuming your fat ass doesn't gain any weight post kids/marriage). So top lines like J Brand, Paige, Seven for all mankind, and vendors like that always jump on the trends of course, but they are just that(!!!!)- trends. Unless you've got a pocket full of sunshine and hundreds, don't spend that kind of money on trend denim. But a dark wash boot cut or skinny jean tailored to your height--that is the denim that is worth the money. And don't buy it after you've had mono for 3 weeks and weigh less than you did in high school. Be your normal weight so you can (hopefully) be able to wear them as long as they last!
That is my denim soap box. Okay. Back to blogging.
THE BABY TOP
The crop top. Any top you own, you can cut in half and that will suffice.