DKNY long sleeve shirt
, $189
McQ by Alexander McQueen slouchy shirt
, £81
Oversized sweater
, $80
TopShop chiffon shirt
, $68
Dorothy Perkins top
, $21
Halston Heritage short shorts
, $325
Patrizia Pepe short shorts
, £110
French Connection sequin shorts
, $198
Fogal tight
, $60
Sequin shorts
, $55
TopShop high waisted shorts
, £45
Tulle Clothing checkered tight
, $15
Burberry thigh high boots
, £665
Isabel marant boots
, $580
Dolce Vita black suede boots
, $149
Steve Madden platform high heels
, $145
Valentino leopard clutch
, $2,545
Fiona Paxton chain necklace
, $350
Kenneth Jay Lane gold necklace
, £271
MTWTFSS Weekday silver necklace
, €40
Jewelry
I feel like everyone is scared of sequin shorts. I can maybe count on one hand how many people I know who own them. Sequins are
always
a holiday staple, but people get stuck only wearing sequin dresses and tops. Well people, it's time to expand your sequin horizons. I see these in every boutique and online store I visit, yet seldom see them on actual people.
So repeat after me:
I can pull off sequin shorts. I can pull off sequin shorts.
Now click your heels 3 times with your eyes closed.
POOF.
Now there are a few ways you can wear this depending on your body and style. The Jane Fonda's and Kate Moss's of this world can sport the "leotard" shorts on the very right. Very akin to the leotard trend that took the runways by storm for the spring '12 collections. I like to think it should be paired with tights and low heels or flats, just so people don't think you're a prostitute. Also a basic tee, blazer, and sassy necklace.
You could also dress them down by pairing them with a chunky sweater. The outfit in the middle is probably what I would be most likely to wear. Paired with those DV Jemmas, you really can't go wrong.
A sassy diva would sport the outfit with the bright pink top and leopard clutch, which would also look superb with the Jemmas.
My favorite outfit is on the very left. I love monotone/neutral/nude outfits, and I die for those Steve Madden heels.
So please, FEAR NOT THE SEQUIN SHORTS. And to end this post, I'll leave you with some inspiration pics...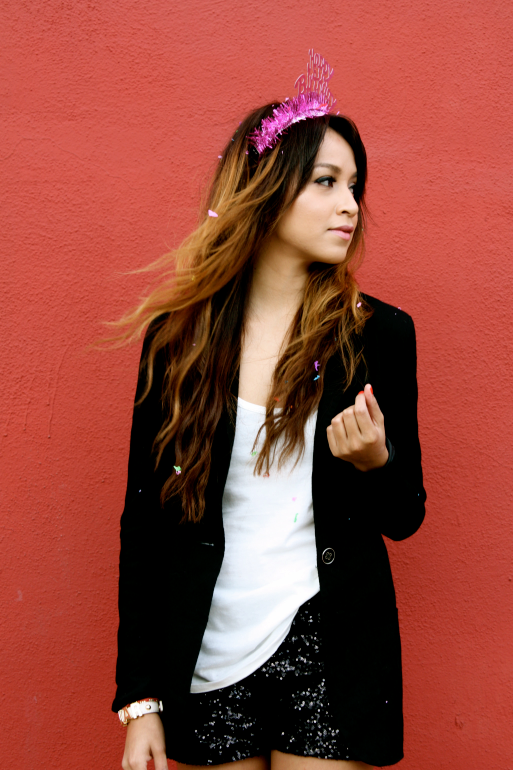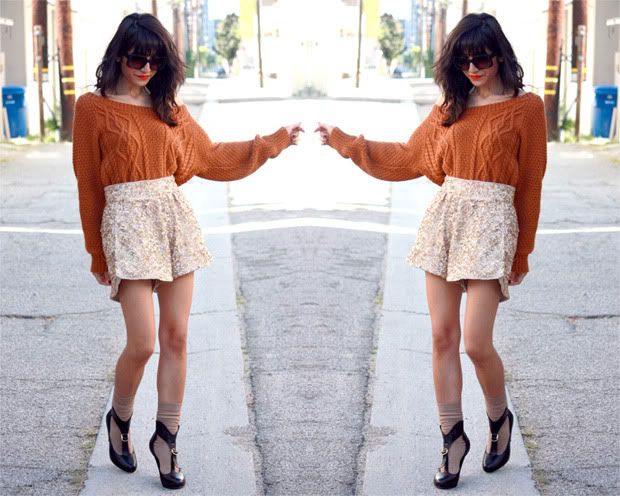 Well happy
holidays
sequin shorts shopping!!!