Um wow. Wow. This pre-fall collection is by far my favorite so far... Her signature tuxedo look was taken up a notch with, what I would call "blazer dresses," and bright flare legs. Super chic. Not the mention the flowy lovely dresses that are equally brill. I noticed that Rachel designed some long leather gloves, very akin to the DVF ones in her pre-fall collection which I previously blogged about... me thinks I need to get a jump start on the trends and buy them before their prices skyrocket. I think it also should be mentioned all the "nip action" that took runways and fall collections by storm. Designers are just really embracing womens' anatomy in the coming seasons I suppose? It'll be interesting to see how these "nip action" designs play out on the red carpet and department stores.
And don't forget to notice the shoes. I see slouchy booties and sleek ass strappy heels in my future.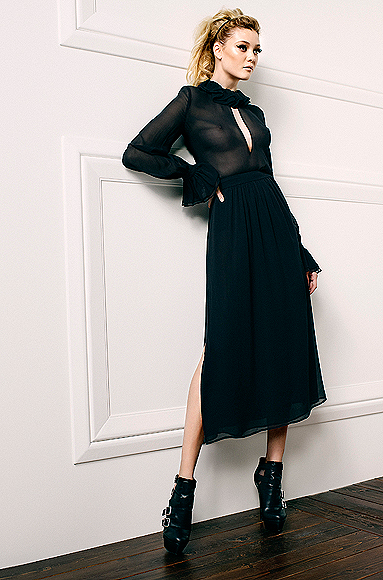 "Nip Action" design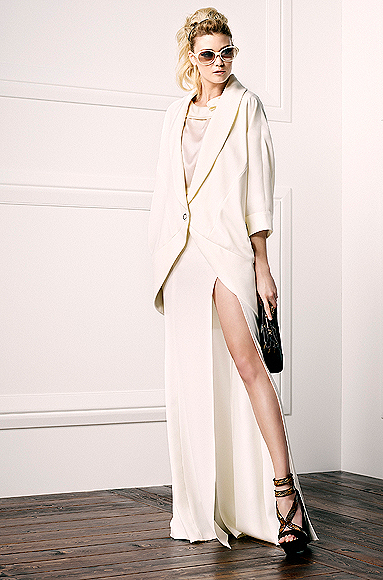 Signature Tuxedo with a tweak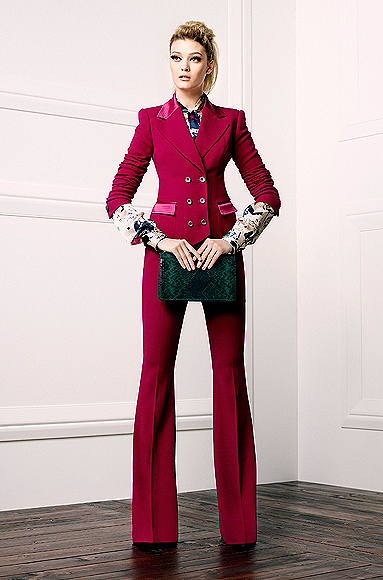 To. Die. For.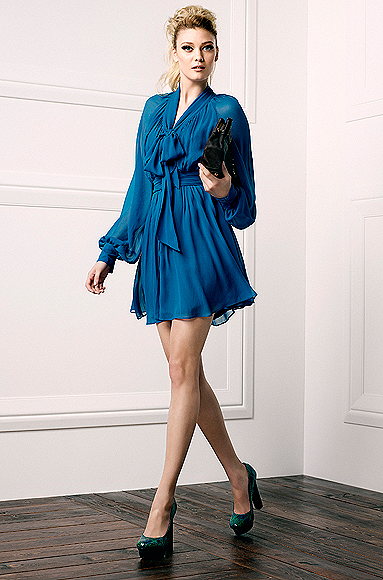 Just breathtaking!!!!!
a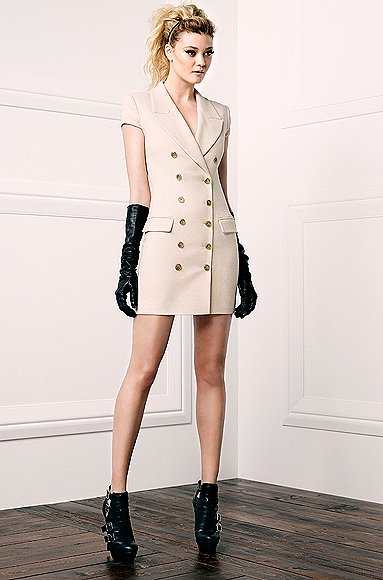 A little something I like to call the blazer dress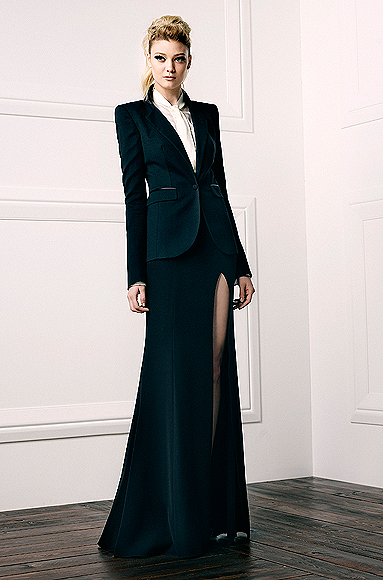 So sleek & chick
Altogether now.... I DIE.