I keep seeing these on fashion blogs, celebrities and online stores. The wedged sneaker. Honestly, my feelings towards these are very mixed. Just confused. Well, I don't like them.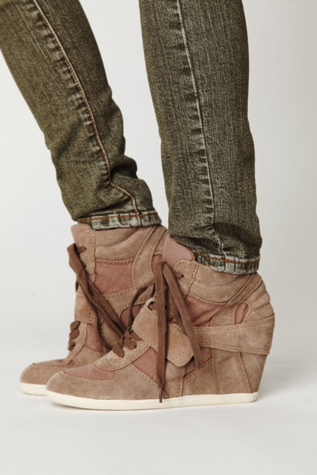 If Isabel Marant is doing it, it should be cool right? Maybe I'll come around...
This outfit is swaying my opinion on them. Slightly.
Miranda Kerr rocking the wedge sneakers whilst baby holding.
For me, when it comes down to new trends and deciding how I feel, I admire opinions of my favorite fashion bloggers. And most of them sport this trend. Yet I don't see myself sporting it, still. Maybe if Blair Eadie starts wearing these, then I'll be transformed into a wedge sneaker girl. But... then again probably not. I just don't like them.
I can't.